In the located heart of Sukhumvit 23
Prime location on the business and commercial district
Immediate confirmation via email

No intermediaries, no overpayments

Real offers not seen on any other website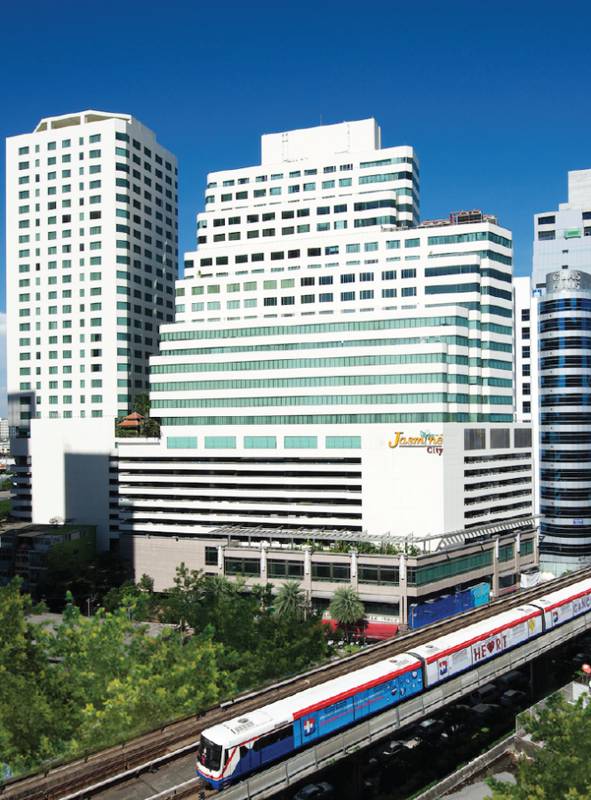 Welcome to Jasmine City Hotel Asok
Jasmine City Hotel in the located heart of Sukhumvit 23, just 3 minutes walking to BTS Sky train Asok station and MRT Subway Sukhumvit station, come with modern interior and facilities situated in prime location on the business and commercial district of Sukhumvit Avenue available.

The Jasmine City Hotel is anicon of Thailand's new social, economic and cultural power. It is an exclusive and convenient retreat with a homely design that pays homage to Bangkok's local culture and lifestyle.

As a 4-star hotel with 208 luxurious rooms to choose from, it is fitted with large windows to enjoy panoramic views overthe city centre of Bangkok. Moreover, a lovely bar, a fully equipped gym, a sauna and swimming pool ensure the Jasmine City Hotel delivers the perfect hotel experience.

We would like to give you a warm welcome. We maintain the highest standards of security and hygiene, to ensure that your stay is as comfortable as possible.

The Jasmine City Hotel provides an unparalleled experience for its guests. We're looking forward to seeing you.
Jasmine City Hotel Rooms
If you are looking for a room with a view of the city centre, at the Jasmine City Hotel, you will enjoy one of the best outlooks in Bangkok, as our rooms provide unique views of the city.

Whether its a holiday you've been looking forward to for ...
See more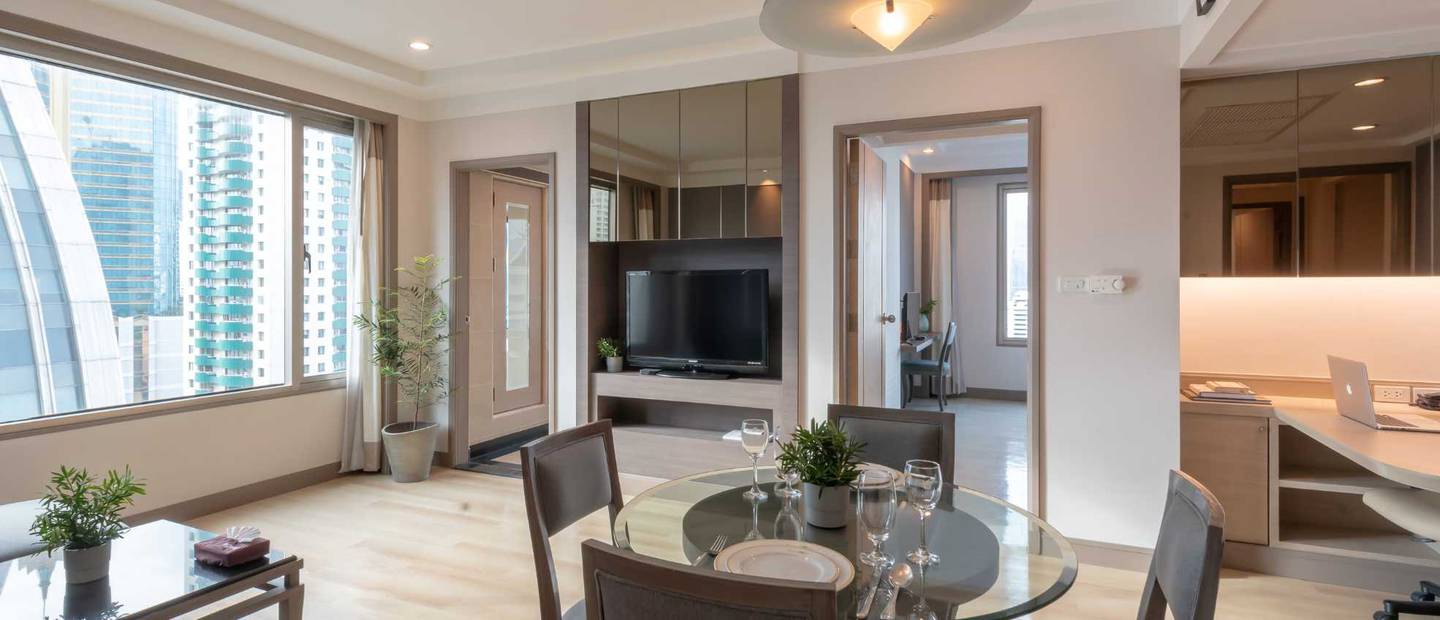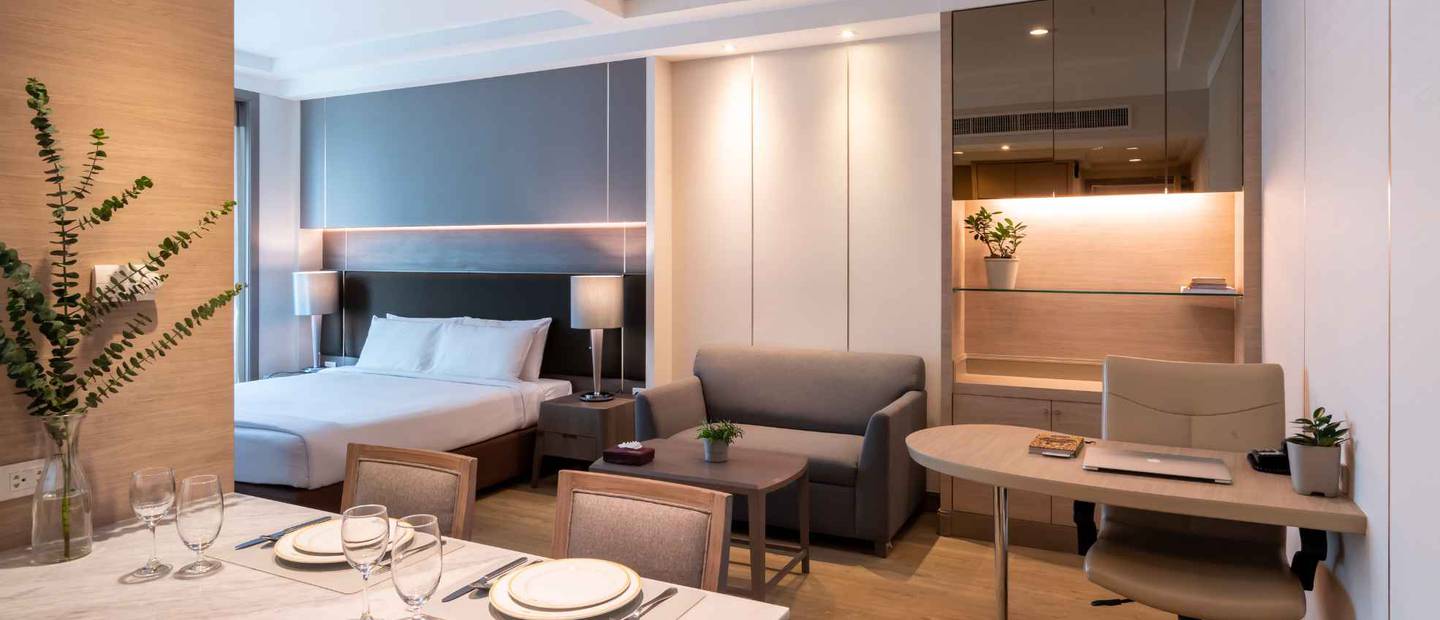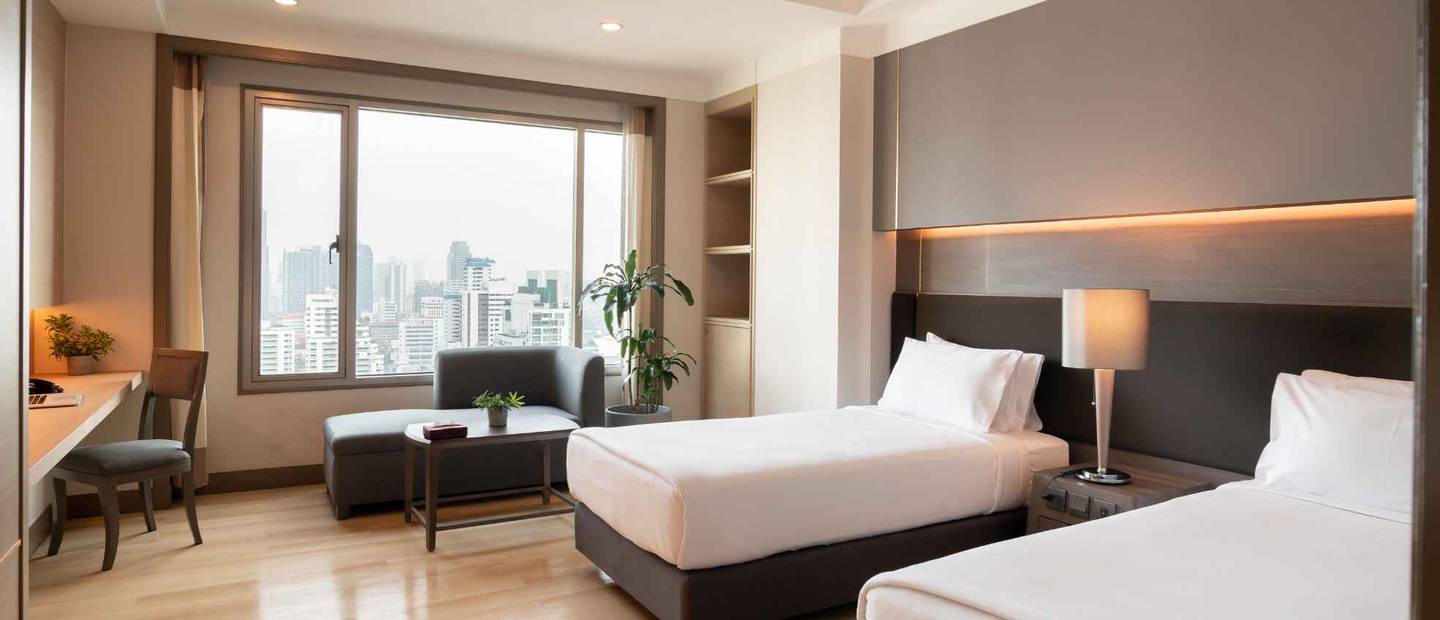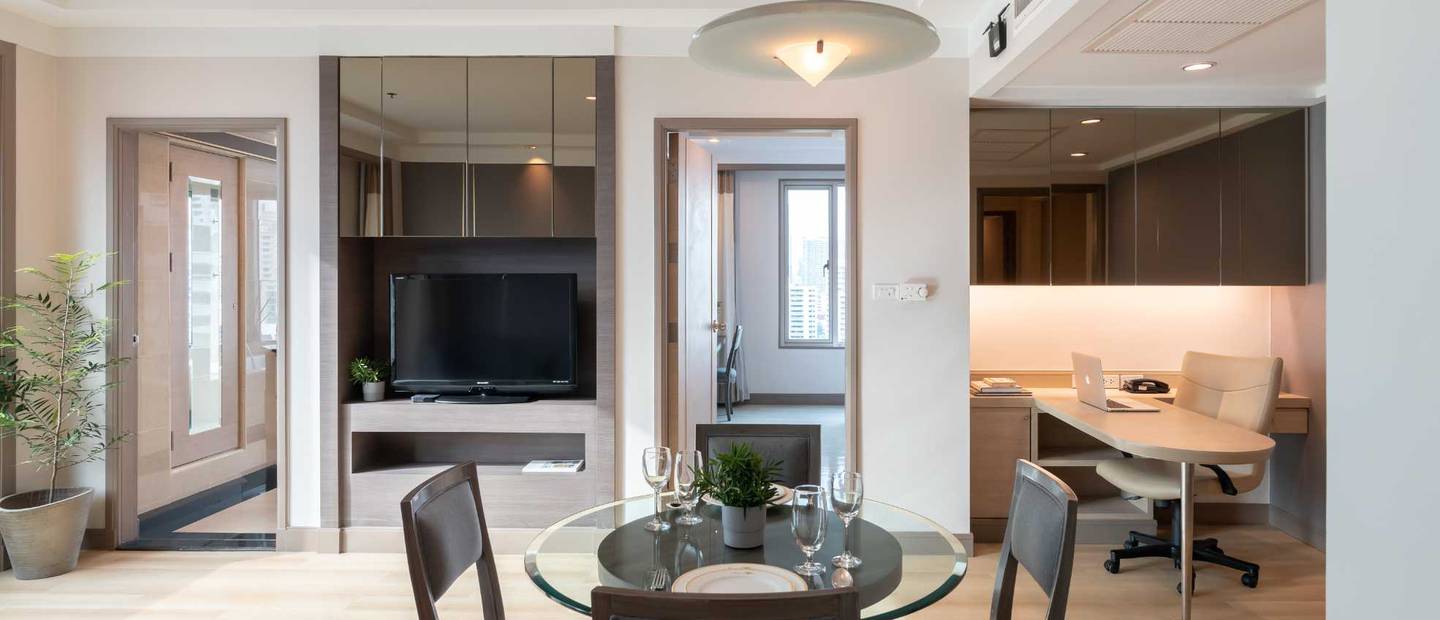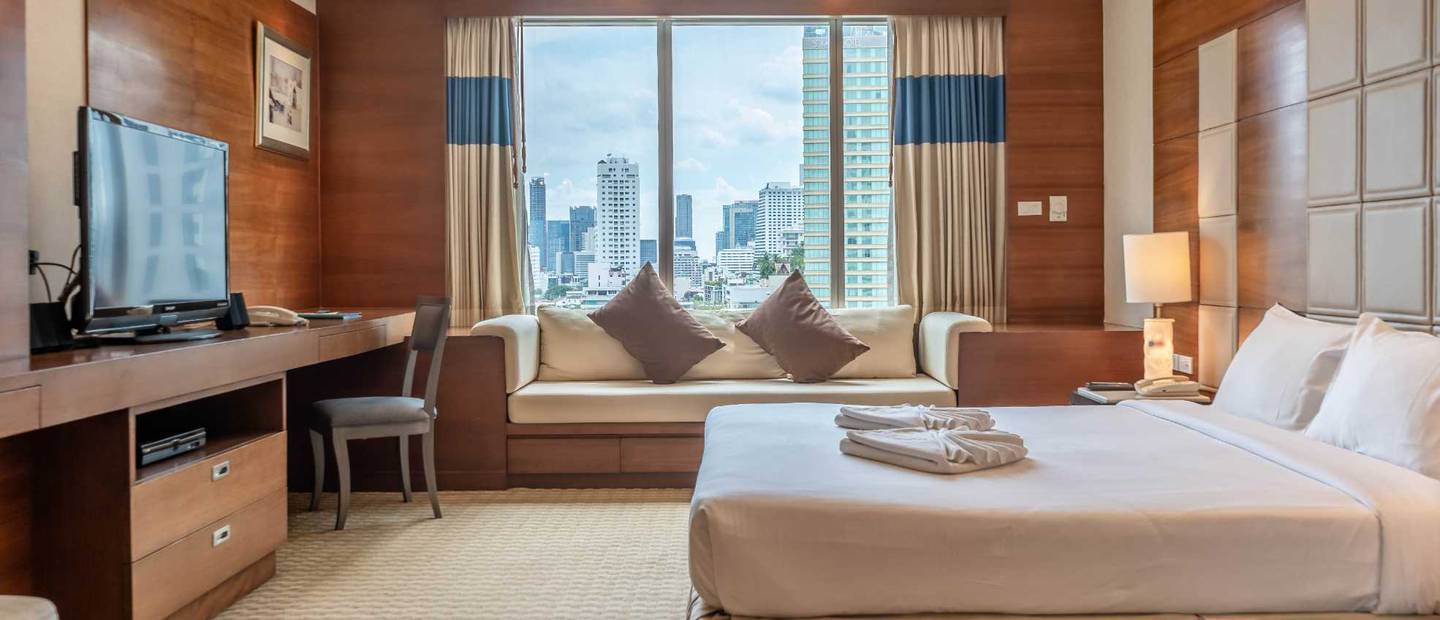 Services

This is a list of the main services we offer at the Jasmine City Hotel and that you can enjoy at any time. We ensure the best service is delivered to our guests.

See more

SWIMMING POOL

Located in the middle of the hotel, we recommendyou take advantageof our modern pool surrounded by a sun terrace with sun loungers and chairs. Relax under the sun as you read yor favorite book or enjoy a refreshing...

EXECUTIVE LOUNGE

Offers Cosy & Quiet space to relax, unwind, feel at home, Catch up on your work spend quality time with yourself or your loved ones. Opens all day

FREE WIFI

Whether you are travelling for business or pleasure, our free Wi-Fi connection throughout the hotel will ensure you stay connected with friends, family or business colleagues.
Sweet deals
If you want to enjoy a breath taking experience in the city of Bangkok at the best price, check out promotion and offers of the Jasmine City Hotel below. Select your preferred dates and accommodation, make the most of our package and promotion and book your stay at the Jasmine ...
See more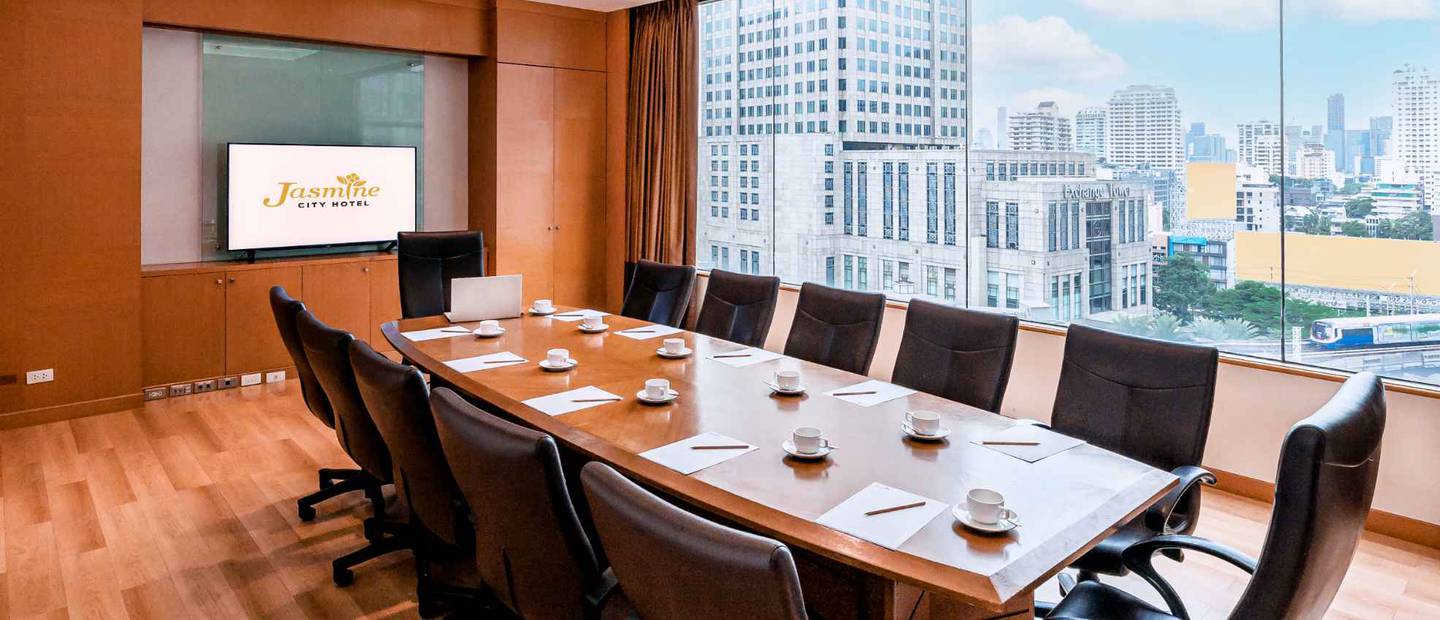 Meetings & Events
The high quarity facilities at the Jasmine City Hotel make it a good option for business conventions and conferences, banquets, parties, weddings or social events in Bangkok. We offer a selection of room sizes. The largest one can accommodate up to 350 people.
See more